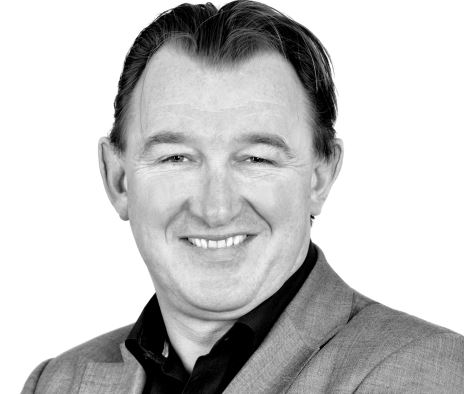 We had a sit down with Mike Coyne, CEO of Coyne about our latest property investment Regent House

.
The property manager and developer for our latest property investment Regent House. Mike has over 25 years' experience in the property industry and has a strong track record as a property developer.
How did you get into property investment and development?
"I've always been interested in property development. After my career direction moved away from High Street retail, I began by designing new home specifications. Fast forward 20 years and several successful joint venture's later, I started the Coyne Group. Since we opened our doors we have constantly evolved our investment model to work harder for our investors & for us, and through this continual innovation we have now identified some really interesting and exciting opportunities in the retirement asset class. This market has been grossly underinvested in for many years and is now ripe for development."
What interested you in partnering with Brickowner and what benefits do you think that offers investors?
"By powering our Coyne investments using Brickowner we can fully automate how we manage our investments. All money invested through Brickowner is through an FCA approved structure. Furthermore, all money funded through Brickowner is held in escrow until it is needed and the whole process is automated. All this means is that we can offer more security whilst being more efficient in the way we manage our investors. Our investors now can log on 24/7 and invest, making our investments easier and more accessible."
What do you look for in a project before starting work on the project?
"Value in a deal can present itself in a number of ways, of course, achieving a great purchase price is always going to be a firm foundation for a profitable project. However, we also evaluate scenarios that may have been overlooked by the market in general that can still be very profitable. An example of this is our retirement site in Newton Abbott, which was shunned by other developers because of issues around parking. By converting the site to retirement we not only negated the parking issue, but also its adjacent positioning to a pedestrianised zone became an asset. In short, our ideal property investment is one where we achieve value and a healthy ROI. Within those parameters we are open to examining any deal, however our focus is increasingly directed towards retirement as we can see the inherent value in this property class. Another very important element to be constantly vigilant for when establishing value, is changes in external factors to the market. A very specific example of this is cuts to local authorities that directly impacts planning applications and increases their length of approval. Historically, we have gained planning approval in 6 to 12 months. Now, the current situation means approval can now take up to 24 months (this very point was echoed by Redrow in a BBC interview)."
What is unique about Regent House compared to other similar products available at the moment?
"Regent House offers a unique chance to purchase a freehold four-storey building in the centre of Barnstaple. Its location and potential are set apart from a number of other projects in the area, we have a development team who have expertise delivering similar projects in the South West and we are aiming to sell this to a market in need of high quality accommodation- first time buyers and retirees. The return of 32.7% reflects the value with which we bought the property and our understanding of the market."
"Speaking of the marketing, a report recently released indicated the South West of England will fair nearly as favourable as London on all post Brexit scenarios."
If you could be involved in any property project in the world, what would it be and why? 
"Our development in Westward Ho! on the beautiful Golden Coast is enormously exciting. This presents a fantastic opportunity for the business as building homes of this stature will be a great addition to such a prime tourist hotspot, plus they will look fantastic. More so, for me, it entirely represents how cohesive the Coyne Group team is, and how we are able to propose such projects and carry them through to completion. The future is hugely exciting!"