The Brickowner mission
Our mission at Brickowner is to provide a simple way for individuals to access smarter professionally managed property investments. We also help property developers and asset managers onboard and manage their investors.
Brickowner platform users are able to benefit from the property expertise and experience of the Brickowner team, and their ability to work on your behalf to find the best property managers and property investment opportunities.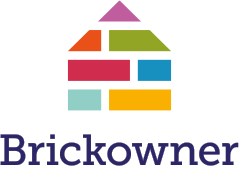 Brickowner connects investors to property developers and asset managers
Generally the property managers selected by Brickowner manage anything from £30m to over £1bn of property investments. Due to their size, they normally have significant minimum investment thresholds for the properties. Brickowner acts as an aggregator, allowing a number of investors wishing to invest amounts below these thresholds to come together and make a large enough sum to invest.
Brickowner provides its platform users with the ability to invest into property investment opportunities they wouldn't otherwise have access to.
At Brickowner we also help property developers and asset managers onboard and manage their own investors. By using our automated platform they are able to save time and money by focussing on their core business, managing properties.
At Brickowner we believe that we can help you achieve your goals by offering you the ability to invest in professionally managed property investment opportunities. We believe a portfolio should be diversified. Diversification includes geographically, between different property sub sectors, and equity and debt. It is for this reason that we look to provide a broad range of different investment opportunities backed by property.
We want Brickowner to support your investment goals and make investing simple, easy and accessible. Whether you are looking for an income producing investment, saving a nest egg for when you retire, saving up for a deposit for a first home, or some other important investment goal, we want to help you make that happen.
We want Brickowner to help your investments work for you