The beginnings of


Brickowner

Brickowner was born from the belief that everyone should have access to the best property investment opportunities available. Technology has enabled this to become a reality, by bringing greater efficiency and transparency to the property ownership and investment process.

Brickowner platform users are able to benefit from the strong property background of the Brickowner team, and their ability to leverage this to source the best property managers and investment opportunities for the platform.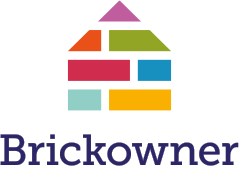 Brickowner lets you invest in properties you wouldn't otherwise have access too
Generally the property managers selected by Brickowner are managing anything from £30m to over £1bn of property investments. Due to their size, they normally have significant minimum investment thresholds for the properties. Brickowner acts as an aggregator, allowing a number of investors wishing to invest amounts below these thresholds to come together and combined make a large enough sum to be able to invest in the property.
Brickowner aims to provide its platform users with the ability to invest into property investment opportunities they wouldn't otherwise have access to.
Investing in property often means you can be locked into an investment for a considerable period of time. To solve this problem, Brickowner will shortly be launching its secondary market, which will let you put your investment up for sale to other Brickowner users before the end of the property investment term. You will be able to decide how much of your investment you want to sell, and when you want to sell it.
We believe at Brickowner we can help you achieve your goals by offering you the ability to invest in property investment opportunities managed by experienced property asset managers which are generally not available for investment to most people.
We want Brickowner to help your investments work for you, and help you achieve your goals by using the Brickowner platform. Whether you are saving up for a deposit for a first home, or simply saving a nest egg for retirement or some other life event, we want to help you make that happen.
We want Brickowner to help your investments work for you